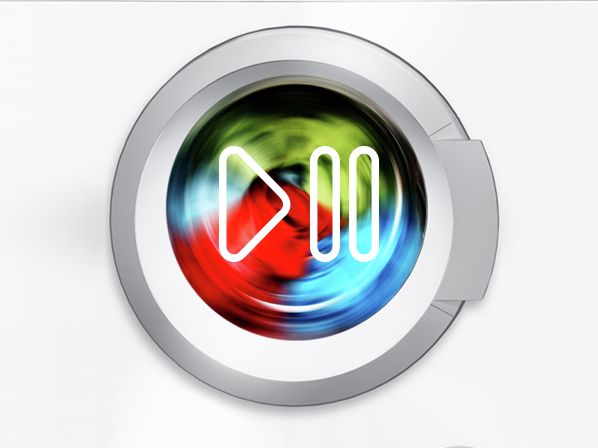 Bosch Reload: Open the door to total convenience
Adding or removing items mid-cycle couldn't be easier with a Bosch Reload washing machine.
Just press the Start Reload button and the washing machine will check whether it's safe to open. If the machine is in the middle of a wash it will stop, drain and then safely unlock – all in a few seconds.
Explore washing machines with Bosch Reload
Bosch innovations are designed to make life better. Whichever Bosch washing machine model you choose, Reload is included as standard.
Love it
This machine arrived yesterday and is quiet and looks fab. I did a white cotton wash and this took 4 hours I'm sure it's me but is this correct? It seems a terribly long time . Many thanks
So Far So Good
Looking good in first few days BUT when I installed it I did not take out the transportation bolts because I didn't see the instructions which were on page 28!!!! PAGE 28 !!!! Surely this should be on the 1st page because its apparently OBVIOUS - I'm obviously an idiot but still would be good to have the basics a little less hidden in the manual!
Very Quiet and efficient
Really happy with this purchase, great value for money. Sturdy, good build quality. It is very quiet and has a good variety of wash and cycle options. Overall very happy and would highly recommend.
Really pleased
Really happy with my new Bosch washing machine, very quiet and easy to install and operate. Just right amount of settings, night wash and drum clean a bonus. If it lasts as long as my last Bosch washing machine I'll be over the moon (17years!)
Life changer
This washing machine was to replace another brand new washing machine that went wrong. (Another make) this is the best machine ever..super quiet which is perfect for me as it's in the kitchen. My old machine used to vibrate the entire contents of the kitchen this machine doesn't even shake a little on a spin! Clothes come out really fresh and clean.
The perfect washing machine
This machine is perfect, it is so quiet and easy to use. The IDOS system is fanatastic. Well done Bosch. My last bosch lasted over 12yrs. Great product
Find your nearest Bosch Reload washing machine stockist
Simply enter your postcode to find your nearest Bosch Reload stockist, where you can see the appliances for yourself and get expert advice on the right washing machine for you.