Leaving a review is simple.
Step 1: Find your product number and search for your product in the search box below. The product number will looks something like this: WAW285H0GB. If you don't know how to find your product number, please view our guide here . See the section 'rating plate finder' for advice on all types of products.
Step 2: Once you have found your product number, return here and enter it in the search box below.
Step 3: You will then be taken to the product page. After a few seconds, the review submission form will appear. This will guide you through the rest of the review process.
Step 4: When you are finished, click the submit button.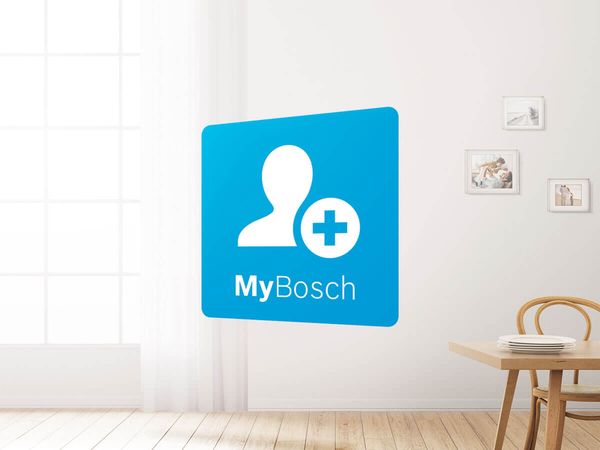 Register at MyBosch and review your product.
Create a 'MyBosch' account for easy access to any recent news or safety updates regarding your Bosch products, to register and extend your appliance warranties and manage and view your orders from our online store.
You can also help others shopping for Bosch products by leaving a quick and simple review. We love hearing your feedback!
See what others are saying.
Love it .Dosnt Glow .Looks Lush and Cooks Well.
I bought this new over 12 months ago just installed due to circumstances love it.Looks Sleek .Cooks Well.
Love the look!
I love my black glass hob. It looks great & is easy to use. Only have 1 BIG gripe: I accidentally broke 2 of the 'cast iron' pan stands - the 'arms' snapped off. £134 EACH to replace!!! The whole hob only cost £113 more than that less than 1 year ago! Who'd have thought 'cast iron' wouldn't survive a 3ft drop onto linoleum-type floor? Certainly not me :(
fiddly controls
We bought this to replace the previous model when it died. It cooks well and has all the features that we need & expect. But, for some reason, they have given the control panel an unnecessary face-lift, making selection of functions, power, temperature and times much more fiddly. The worst feature is the silver ring in the centre, which replaces a normal control knob. You press firmly on the ring and drag it clockwise or anti-clockwise to change the temperature, etc. Unfortunately the design means that you cannot get good traction on the ring, so that either nothing happens, or it jumps to a higher or lower setting than you want. A Bosch engineer came out and replaced the ring, but it's just the same. What was wrong with the previous, simple, reliable knob?
Great machine
Quiet and very efficient the best washing machine I have ever owned
Smaller Footprint
Bought this as an update for my kitchen even though I was happy with the one I already have. Easy to access water chamber. albeit holds less than I am used to. We love our coffee in the morning (I cannot function with less than two) so it is a wee bit annoying to have to fill it up again if hubby wants one too. On the whole I am happy that I have purchased this. It takes up less room on my worktop. If we had another one with the same footprint but slightly taller, it would be my ideal.
Quietly done
Tried several places to purchase this washing machine, after my last one died mid cycle. It's finally arrived and cannot be happier! The spine cycle is so quiet you don't realise it's on it's top spin speed of 1400. Loading is easy and it even tells you the maximum weight for each wash setting on the display panel. Also love, love, love having a volume control on the alert to the end of cycle too. One very pleased customer.