Accessories for your kitchen machine
We have a selection of useful accessories to help you get the most from your kitchen machine from extra bowls to pasta makers.
Award winning small appliances.
Discover why Which? named us best Small Home Appliance Brand of the Year 2018!
Barista-style, perfectly brewed hot drinks in an instant.
With over 40 of your favourite hot drinks brands including Costa, Twinings and Cadbury, and clever Intellibrew technology that brews your drink to perfection, you can create Barista-style hot drinks at the touch of a button with Tassimo.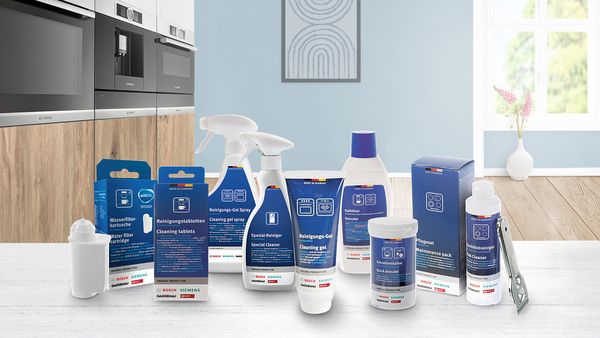 Cleaning and care from Bosch
Bosch owners want their appliance looking their best and working at optimum performance. Our range of cleaning and care products are tested and approved in Bosch factories and are safe and effective to use on your appliances. Browse our range of cleaners and descalers in our online store.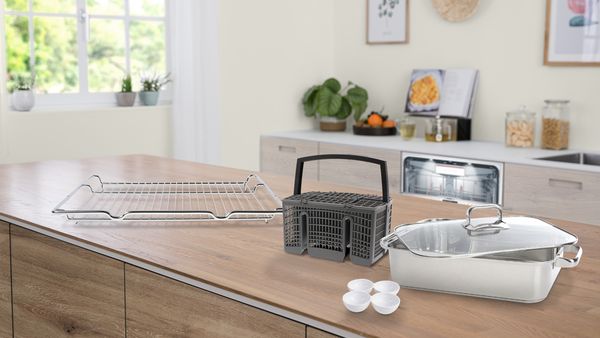 Accessories from Bosch
Whether you're replacing a filter, searching for specialist cookware or looking for new ways to use your appliance, our accessory range provides the perfect solution to enhance your appliance.
Find the right spare part
Bosch keeps a comprehensive range of replacement spare parts for up to ten years. All our parts are genuine, not copies, so you can rest assured that they will be compatible with your Bosch appliance. You can browse our exploded view diagrams on our store or speak to an advisor on the phone to help you locate and buy the spare parts you need.