Simple to set up, Simple to use
There's no need to worry if you're not a technical genius. We've made sure Home Connect is simple and straightforward to set up. We've even made videos that will take you through the process and get you up and running in just a couple of minutes.
You'll find the Home Connect app just as easy to use. There are lots of pre-set options to get you started quickly, and everything is set out logically and clearly.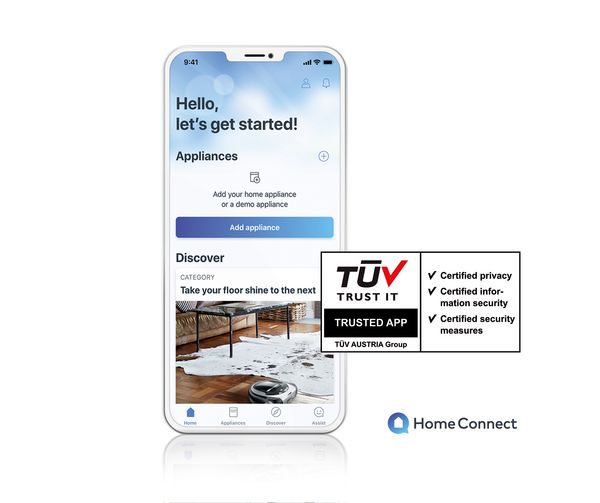 You can trust us – we're invented for life.
Home Connect uses the same security protocol as online banking so you can enjoy extra peace of mind when you're using your Bosch appliances. Our app has TUV Trusted App certification, and all of our Home Connect appliances are Wi-Fi certified by the Wi-Fi Alliance.
Home Connect is a service of the Home Connect GmbH.