IFTTT
Let other devices work together with Home Connect, thanks to If This Then That.
If This Then That adds so many new functions to your Home Connect appliance by linking it to other Smart devices, and best of all it's totally free!
Voice control of your appliances with Alexa, or with Google Home via IFTTT
Say what you want and let Home Connect do the rest.
You only have to say the word for full control of your Home Connect appliances. With voice control you can do so much, all without even lifting a finger. This works with Alexa, or you can take advantage of the partnership between Home Connect and IFTTT to get even more from your appliances. For example, voice control via Google Assistant. It's easy to set up and get started.
Never run out of dishwasher tablets with Amazon Dash Replenishment
Let your dishwasher put the order in so you don't have to.
With Amazon Dash Replenishment, your Home Connect dishwasher keeps count of how many tablets you have left. Once you start running low, it'll automatically put an order in for your favourite brand.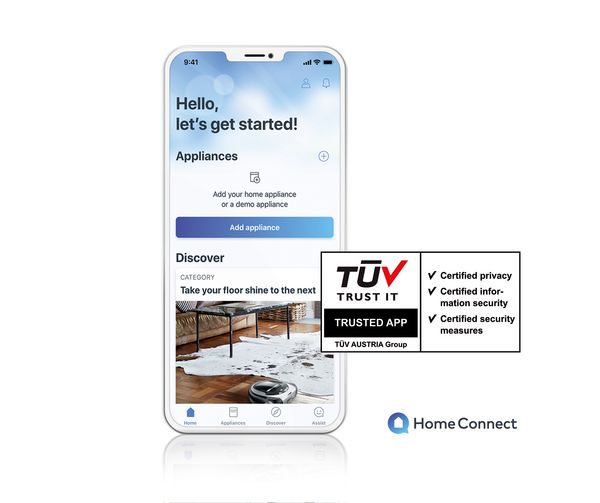 You can trust us – we're invented for life.
Home Connect uses the same security protocol as online banking so you can enjoy extra peace of mind when you're using your Bosch appliances. Our app has TUV Trusted App certification, and all of our Home Connect appliances are Wi-Fi certified by the Wi-Fi Alliance.
Home Connect is a service of the Home Connect GmbH.