Check the food in your fridge, before check out.
Thanks to Home Connect, you can now check the contents of your fridge at any given time and place. Interior door cameras take pictures every time the door is closed, and conveniently sends them to your mobile device. Wherever you are, simply access your Home Connect app to get a perfect overview of what's in your fridge. Never forget an item again.
The fridge that helps you organise.
Not sure how to store your fruit and vegetables? Your fridge has the answers. With Object Recognition, our Home Connect fridge will suggest the best place within the fridge to store your fruit and veg products, keeping them fresher for longer. You can even explore recipes to help you use up those left over items.
See what other customers say about Home Connect models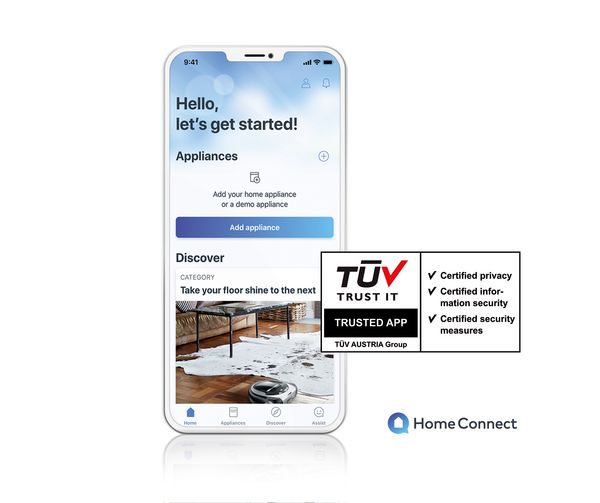 You can trust us – we're invented for life.
Home Connect uses the same security protocol as online banking so you can enjoy extra peace of mind when you're using your Bosch appliances. Our app has TUV Trusted App certification, and all of our Home Connect appliances are Wi-Fi certified by the Wi-Fi Alliance.
Home Connect is a service of the Home Connect GmbH.