Cleaning and care set for fully automatic coffee machines
00311965
Replacement of 00576330 00570350 00570351
&nbsp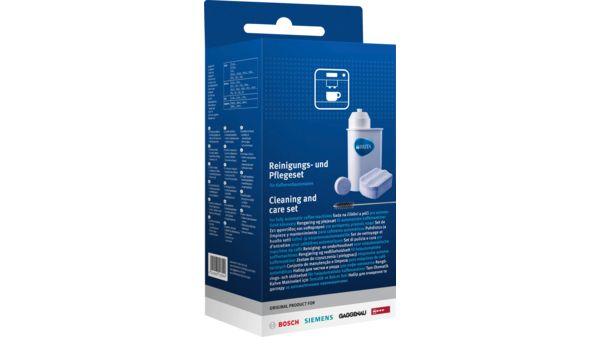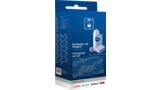 &nbsp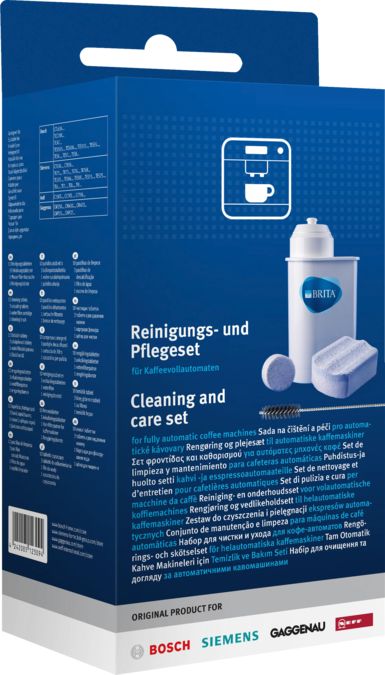 ---
Contents: 10 cleaning tablets, 3 descaling tablets (36g), 1 water filter cartridge,  1 cleaning brush.
The descaling tablets remove limescale, the cleaning tablets remove any residues or clogging caused by coffee grease powerfully, fast and reliably.
Both tablets are easy to dose - one tablet per use.
The tablets can extend the lifetime and improve the performance of your appliance.
Tested and approved for our appliances.
See less