Descaling tablets for coffee machines, kettles and hot water dispensers - 3 pieces (36g).
00311821
TCZ8002
Replacement of 00576694 00576693 00311819
&nbsp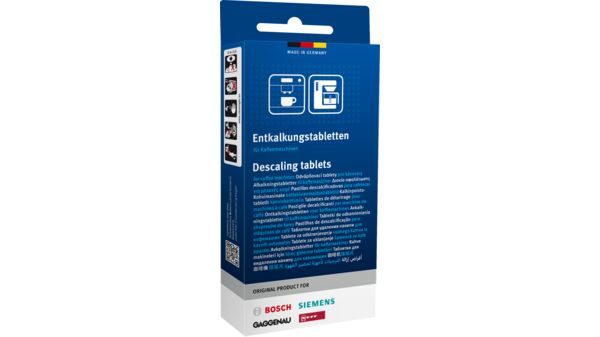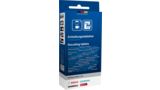 &nbsp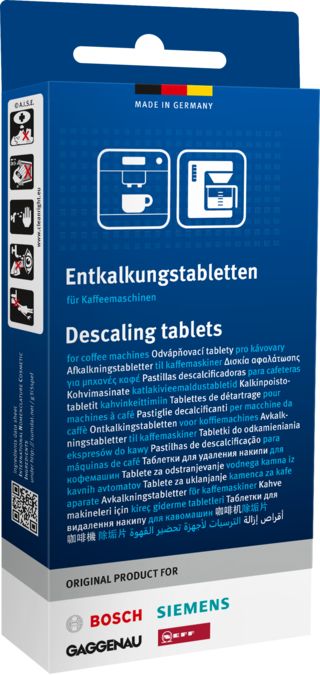 ---
Removes limescale to protect your appliance from harmful deposits.
Could help to improve lifetime and performance of your appliance.
3 x tablets per pack, sufficient for 3 treatments.
Easy to dose, only one 36g tablet.
See less